Music at 8 pm; Doors at 7:30 pm
Hailing from upstate NY, singer, guitarist and songwriter Miché Fambro specializes in a more quiet storm -- a delicate blend of acoustic chamber folk, Brazilian tropicalismo and metaphysical introspection -- on The Chapel Session (Slidd, CD). The album was actually recorded in a church a la the Cowboy Junkies' Trinity Session, and you can practically feel the ambient hush hanging over Fambro's elegant picking and the sweet longing and devotion in his singing... Beautiful, earnest, soulful.
-- David Fricke for Rolling Stone
Miché Fambro is known by many different people for very different things. Some know him as the dynamic band leader of one of Upstate NY's most popular bands a few years back. Others know him as an extraordinary guitarist/vocalist singer-songwriter touring through their small town, performing with the energy and sound of a full band on his single instrument. And, still others recognize him as a jazz crooner, lending his fluid voice to beloved classics. His grandfather, a Vaudeville "hoofer," knew him as the boy who wouldn't listen, and chose to shape his life around music/entertainment despite the experienced advice of his elders.
And, it has been a challenge. No doubt about it - Grandpa Fambro was right. Nonetheless, the passion has never dimmed and the urge to create has only grown with time. Whether he's writing a song, practicing a new flourish on the guitar, playing with a new approach to an old jazz standard, recording an episode for his "Guitar Lessons" online video series (stories, sketches, interviews, insights into what entertainers go through to entertain...), or strategizing next steps for his live Music/Variety project - the "Whadd'ya Say Show" - Miché is always fully committed, completely immersed, creatively propelled.
One would think that all this focused drive could turn Miché into a self-centered bore. In fact, the opposite is true. Miché, though resolutely faithful to his calling, is also a silly man. Much like his music, his humor is unexpected, spontaneous, and comes out of a place that is uniquely Miché. And, though determined to follow his own path, Miché is always attentive to those around him. He invites others into the creative process and finds pleasure in the efforts and successes of his peers. It is this combination of genuine enthusiasm for the stories and talents of others, and his desire to always produce something of exceptional quality that has led Miché in these latest directions - and which leads him to seek resources beyond his own to capture the vision. And, let's face it. After all these years, it's time to prove Grandpa Fambro wrong.
Opening for
Miché
will be Paul Pfau (rhymes with "wow") is an award-winning singer-songwriter from the rural hills of western Maryland. His sound is often likened to a fusion between John Mayer and Michael Buble because of his crooning voice and tasteful guitar playing. In 2011 Paul was nominated Best New Artist by the Washington Area Music Association, opened for The Lumineers, and jammed with the Beach Boys.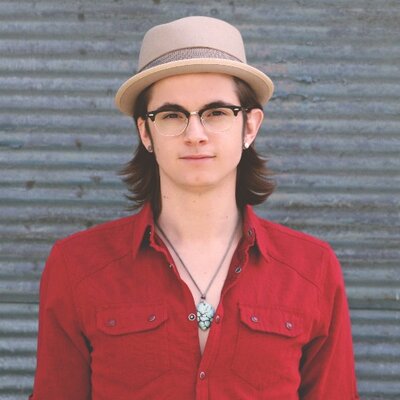 In 2012 he began recording his debut full-length album, Happy To Be, with double-platinum recording engineer Sean Russell (Bruno Mars), which was mixed and mastered by grammy-award-winning engineers Jeff Juliano (John Mayer, Jason Mraz, Dave Matthews Band) and Brad Blackwood (Maroon 5, Keith Urban, O.A.R). In 2013 Happy To Be won a WAMMIE for Debut Album of the Year. Currently, Paul is touring the country performing at some of the nations most prestigious clubs, colleges, and music festivals.